China is known for its large population and abundant labor resources. However, with the rapid development of the economy, the elimination of backward production capacity and the transformation and upgrading of the industry, China's "demographic dividend" is facing a severe test. In recent years, the problem of "user shortage" has frequently appeared in various parts of China, and it has become a bottleneck restricting the development of enterprises.
The problem of "employment shortage" has seriously restricted the development of small and medium-sized enterprises in China. According to the China Securities Journal: "Because of labor shortages and rising labor prices, the labor cost advantage that many small and medium-sized enterprises rely on has disappeared." In addition, the productivity of SMEs is unstable, and there are certain problems in funding and technology. How to improve the employment of enterprises and enhance the competitiveness of enterprises has become a practical problem that enterprises must consider. "We are a small and medium-sized enterprise information service company. We have had close contact with hundreds of thousands of companies across the country in the seven years of service. At the height of the industry, we are soberly aware of the improvement of corporate managers' leadership and how The issue of maximizing the value of employees is crucial to the development of the company. Ming Wan Zhida Technology Coo Zhang Tongming told reporters, "We are also deeply aware of the business owners' ability to improve management skills and play when they are doing information services for SMEs. The eagerness of employees' maximum value is based on the company's concept of maximizing service enterprise development. Mingwan uses the company's advantages in resources to invite well-known experts in the industry to plan a 'competitive engineering' national tour to provide effective services to our customers. Value-added services."
Since its launch in 2010, the "Competitive Engineering" national tour has successfully invited more than ten famous teachers from Tsinghua University such as Lang Xianping, Guo Chi and Zhao Lei to Beijing, Shanghai, Chongqing, Shenzhen, Changsha, Shenyang and Tianjin. During the period, more than 10,000 business owners received training, and every visit to the local government was highly concerned by local government agencies, small and medium-sized enterprises bureaus, and media.
On June 11th, invited by relevant units in Chongqing, the "Competitive Project" national tour event will once again enter Chongqing, landing the academic lecture hall of Chongqing Library, and the title of Chongqing Small and Medium Enterprise Obligation Explain leadership art and solve the problem of employing people. In order to guarantee the order of the lecture hall, the event is accepted for appointment. Tel: 023-86330633.
Garlic Press is the best kitchen helper. We specialize in Ginger Garlic Chopper, 304 Stainless Steel Garlic Press and plastic garlic press . Different style of Kitchen Garlic Press has different holes. You can press garlic into different sizes according to your needs.Our product applies to family kitchen as well as restaurant . It is high quality,smooth face, thick and durable. And It is easy to make garlic puree. We support customers to customize various styles of garlic press. Welcome to send email or contact us .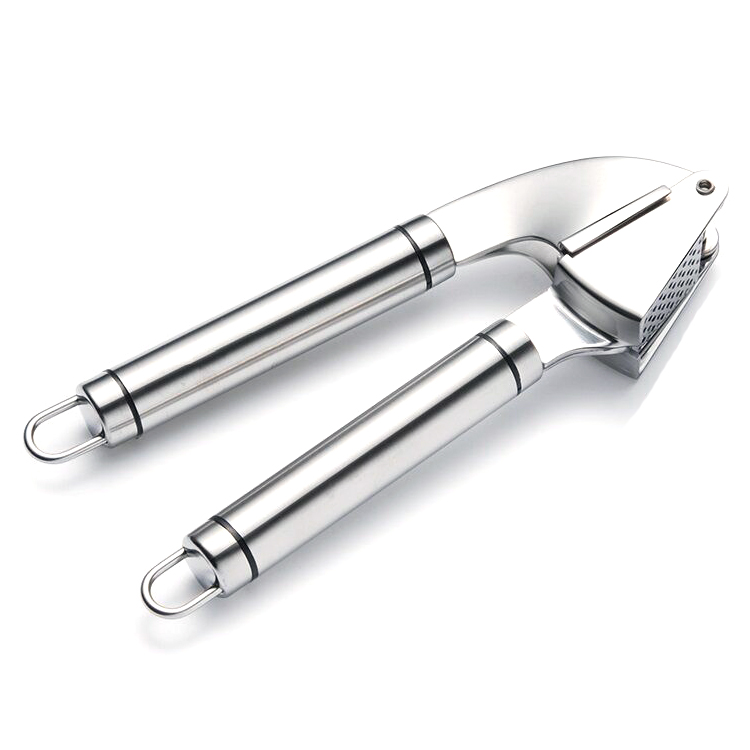 Garlic Press
Garlic Press,Ginger Garlic Chopper,Stainless Steel Garlic Press,Kitchen Garlic Press
YangJiang Victory Kitchenware Products Co.,LTD. , http://www.victory-kitchenware.com