Entertain your guests with high-definition programs and wonderful video discs. Of course, the main character TV is indispensable. In what way, the benevolent sees benevolence, and the wise sees wisdom.
Mirror TV wall
This type of mirrored TV cabinet hides the TV behind and only sees the image when the TV is turned on. Usually, the whole TV cabinet is as simple and bright as a mirror, and there is no fear that various wires, sockets and other debris will affect the integrity of the living room.
Wall-mounted TV saves space
In the living room, the armrest sofa chair and the corner sofa are placed together to provide a sufficient number of comfortable seats for family and friends. In the sunny days of autumn and winter, you can chat and watch TV together.
Open up a projection wall
In the living room, a wall is specially designed for projection, which brings super audio-visual enjoyment and unparalleled fashion sense.
Professional audiovisual wall
Make a wall into a complete audio-visual wall. TV, DVD player, DVD, and books are all on the wall. It is very functional.
Portable TV cabinet
Next to the window, two zebra-shaped large sofa towers are set side by side. Two cups of warm tea are placed on the side. Under the reading light of the goose yellow, watching the TV while watching the newspaper, even in the rainy days, it will feel warm and happy.
Decorative Mantel Pieces provide you warmth and atmosphere, the decoration is extremely classy.
Fireplace Mantels are purely decorative and can only be installed in combination with an electric fireplace
You may paint Decorative Mantel Pieces(Home Decorative Fireplace Mantel,Hand Carved Mantel Pieces, Natural Marble Mantel ,PU Fireplace,Fireplace Mantels) according to the color of your funitures or wall, other it liks a table, you may place other decoration on Decorative Mantel Pieces.
Features of the Fireplace Mantels:
1.Light weight and easy installation.
2.Water-repellent, heat-insulated, fire-resistant.
3.Various patterns,design and sizes available.

Our Service:
1. Factory direct sale with excellent quality, reasonable price and first-class service.
2. Timely delivery to every corner of the world.
3. Strong supply capacity, high-tech skills and advanced equipment can surely meet customers` requirement.
4. Launching new designs for each category every year.
5. Exquisite workmanship. All products 100% inspected.
6. Preferential freight by Famous shipping company.
7. Excellent after-sales service.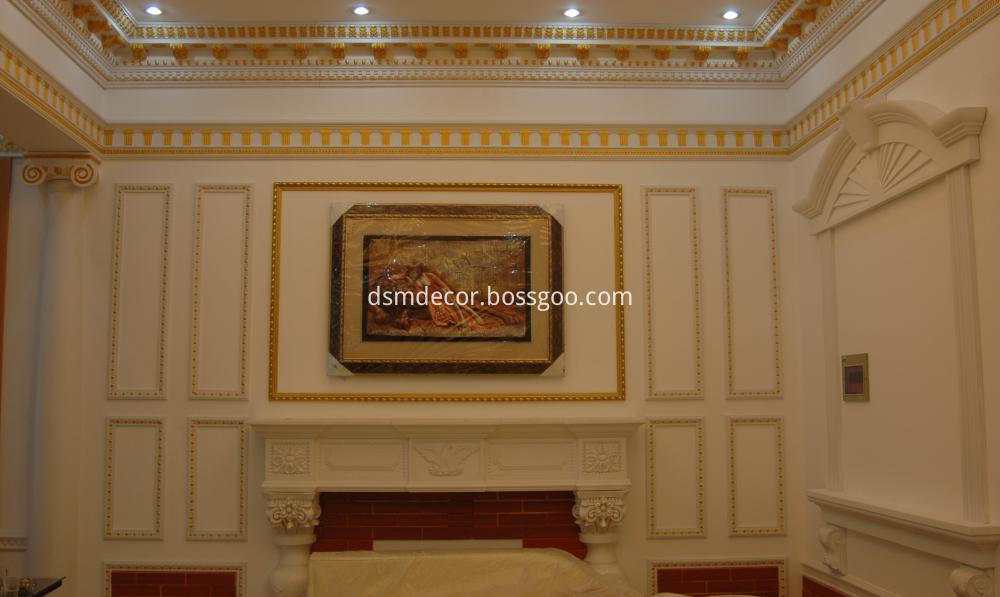 Polyurethane Fireplace Mantels
Decorative Mantel Pieces,Home Decorative Fireplace Mantel,Hand Carved Mantel Pieces,Natural Marble Mantel,PU Fireplace Mantels,Fireplace Mantels
Suntronic New Materials Technology Co., Ltd. , http://www.dsmdecor.com