Introduction to the breeding method of petunia:
Petunia seeding and breeding : Petunia is often cultivated annually. The sowing time depends on the time of market. If it is needed in May, it should be planted in the greenhouse in January. Use flowers in October and plant in July. The sowing time should also be adjusted according to the variety. Petunia seeds are small, 9000 ~ 10000 seeds per gram, germination temperature is 20 ~ 22 ° C, using indoor pots, high temperature disinfected culture soil, humus soil and fine sand mixed soil. After the sowing, there is no need to cover the soil, just press it gently and sprout about 10 days. When true leaves are present, the room temperature is preferably from 13 to 15 °C.
Petunia cutting propagation: indoor cultivation can be carried out all year round. After flowering, the top branch of the germination is cut, 10 cm long, inserted into the sand bed, the temperature is 20-25 °C, and the root is rooted for 15-20 days after insertion. Can be transplanted on the basin.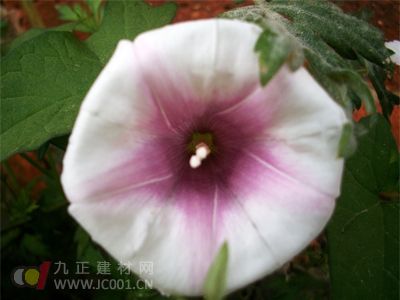 Tissue culture of Petunia hybrida : seeds, leaves and fertilized ovary for explants. If seed is used, soak it in the washing powder solution for 5 minutes, remove it and rinse it off with water. Under aseptic conditions, first immerse in 75% alcohol for 8 minutes, then soak in 0.1% mercury chloride solution for 7 minutes, remove and rinse with sterile water, inoculate in MS (add 6-benzylaminoadenine 0.5 ~ On the medium of 1.0 mg/L and naphthaleneacetic acid 0.1 mg/L, small shoots were inoculated for 15 days, and the small shoots were cut into the original medium for subculture. After 20 days, more than 10 small shoots were obtained. bud. A 1 cm strong bud was introduced into 1/2 MS medium containing naphthaleneacetic acid 0.05-0.2 mg/L. After 10 days, 100% rooting became a complete plantlet.
Petunia is a perennial herb that is often used for annual cultivation. It can be sown in all seasons in the greenhouse, usually: sowing in mid-November, flowering in mid-April; sowing in early January, flowering in mid-May; sowing in early April, July Flowering in the first ten days; planting in early July, flowering in early September; planting in late September, flowering from April to May, no soil covering, soaking method for watering, germination temperature 20 to 25 ° C, growth temperature 10 to 30 ° C, true leaf 3 to 4 pieces were transplanted, and the heart was topped once after planting. The flowering period was the longest in early autumn, and the flowering period was 4 to 10 months. It can be used in potting plants, flower beds, balconies, ground covers and other growing environments.
Finned Steel Tube
Finned Steel Tube,Finned Steel Round Tube,Stainless Steel Finned Tube,Steel Coil Finned Tube
Torich International Co.,Ltd--The Steel Tube Maker , http://www.chinasteeltubepipe.com